Leveraging Organizational Influence to Support Culture Change in the Academy
David Asai, Ph.D.
Senior Director, Science Education at Howard Hughes Medical Institute
Dr. Asai received a bachelor's degree in chemistry from Stanford University; a Ph.D. in biology from Caltech; completed postdocs at Caltech and the University of California, Santa Barbara. He was a faculty member at Purdue University for 19 years and spent several years as Head of Biological Sciences there. He then spent five years at Harvey Mudd College as the Stuart Mudd Professor and Chair of Biology. Dr. Asai joined Howard Hughes Medical Institute (HHMI) in 2008.
Dr. Asai leads the Undergraduate and Graduate Programs (UGP) group in science education at the HHMI. The UGP designs, implements, and administers a spectrum of grants and fellowship programs. Dr. Asai's current work as Senior Director for Science Education is guided by three beliefs: 1) the dynamic demographics of the U.S. population presents the greatest opportunity and the most compelling challenge for U.S. science, 2) all students—regardless of where they come from and where they're going—deserve a meaningful, effective, and positive experience in science through which they will better understand the process of science, and 3) making that experience meaningful, effective, and positive is the responsibility of the faculty and administrators who define the institution's culture.
In Dr. Asai's article, A New Strategy to Build Capacity for Creativity, he writes that diversity in colleges is increasing, but that undergraduate success rates continue to be tied disproportionately to factors such as socioeconomic status, race, and ethnicity. The remaining portion of the article is about the efforts HHMI is undertaking to combat this issues.
"If we can capture the talent and energy of this dynamic diversity, science gets better."
David Asai, Ph.D.
"A Non-Linear Approach to Diversity" ‖ Minority Faculty Development Program 25th Anniversary ‖ Leadership and Faculty Development Program Conference ‖ May 4, 2016
Tobin (Toby) Smith
Vice President for Policy, Association of American Universities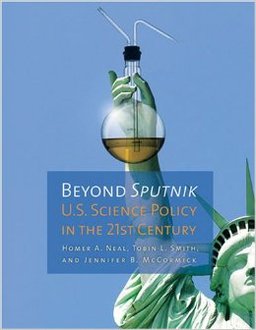 Mr. Smith received a Bachelor of General Studies (BGS) degree from the University of Michigan and a master's degree in Legislative Affairs from George Washington University. He began his career on Capitol Hill as a legislative assistant to Congressman Bob Traxler (D-Michigan). Afterward, Mr. Smith worked as a federal relations representative in the Washington D.C. Offices of the Massachusetts Institute of Technology (1992-1999) and the University of Michigan (1999-2002). In 2003, Mr. Smith began working at AAU where he currently serves as Vice President for Policy.
In Mr. Smith's current position he oversees AAU's policy projects, initiatives, and activities including the AAU Undergraduate STEM education and Ph.D. education initiatives. He is responsible for matters relating to science and innovation policy and broader impacts of science. Mr. Smith also serves on the Advisory Board to the National Alliance for Broader Impacts (NABI). Mr. Smith has written and spoken widely on science policy and funding issues and is a co-author of a book on national science policy published in 2008 by the University of Michigan Press titled, Beyond Sputnik – U.S. Science Policy in the 21stCentury.
Tobin Smith's tweeter feed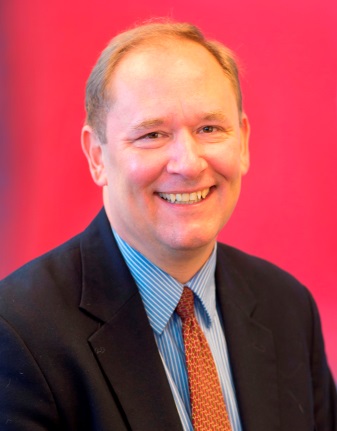 "The Lion in the Path: U.S. Science Policy in an Era of Political Polarization and Alternative Facts" ‖ Iowa State University ‖ April 3, 2018
James D. Sterling, Ph.D.
Professor, KGI
Director of Postdoctoral Professional Master's Program
Faculty Director of the PSM National Office
Dr. Sterling received his bachelor's degree in mechanical engineering from Texas A&M University and M.S. and Ph.D. degrees in mechanical engineering from the California Institute of Technology. He worked at Los Alamos National Laboratory, TRW, and Advanced Projects Research as a systems engineer and project manager, developing a keen interest in new product development and entrepreneurship. Dr. Sterling has been a faculty member at KECK Graduate Institue (KGI) since 2000. He is also co-Founder and Chair of the Board of Directors for Claremont BioSolutions, LLC.
As a founding faculty member at KGI, Dr. Sterling helped develop a curriculum that prepares students of the applied life sciences to work in the development of laboratory research tools, laboratory automation, and micro-bioanalytical methods. Dr. Sterling led the development of the Marsh A. Cooper Bioengineering Laboratory at KGI and directed the Team Master's Projects (TMP) program, KGI's industry-sponsored capstone project program for professional masters degree students, from 2004-2010. Dr. Sterling served as Vice President for Academic Affairs and Dean of Faculty at KGI from 2009-2014 and led the establishment of the Professional Science Master's (PSM) National Office at KGI. In 2013, Dr. Sterling joined the Minerva Schools at KGI and served as the founding Interim Dean of the College of Natural Sciences and the Director of Minerva Labs until 2015. His scientific interests include fluid mechanics, chemically-reacting fluid flows, heat transfer, dynamical systems, and Lattice Boltz.
Dr. Sterling has been involved in the development of many graduate programs, including the Ph.D. in Applied Sciences at KGI.
Innovation in Education: Bridging the Gap between the Lab and Careers in Life Science Companies is a great article written by Dr. Sterling. He gives a brief background of KGI and the Professional Science Master's (PSM) program there. He goes on to writes about how KGI expanded the idea of PSM to Ph.D. graduates with backgrounds in science who are interested in pursuing senior positions with life science companies.
"…many programs today share the common focus on helping students secure great jobs – and helping employers secure top talent. These win-win models are emerging as important and effective tools of educational and scientific innovation."
Creating Sustainable Organizations: Sustainability & Lessons Learned from the National Stage
Jodi Yellin, PhD
Director of Science Policy, American Association of Medical Colleges
Jodi Yellin earned her SB in Chemistry from MIT and her Ph.D. in Molecular Biophysics and Biochemistry at Yale University. She later worked as a Howard Hughes Postdoctoral Associate at the Center for Advanced Biotechnology and Medicine at Rutgers. Dr. Yellin was also a Christine Mirzayan Science and Technology Policy Fellow on the Board of Higher Education and Workforce at The National Academies. In 2004, Dr. Yellin began her work as the Director of Science Policy at the Association of American Medical Colleges (AAMC). Among her responsibilities is serving as Program Leader of the Group on Graduate Research, Education, and Training (GREAT).
Kim Petrie, PhD
Graduate Career Consortium Executive Board
Assistant Dean for Biomedical Career Development, Vanderbilt University
Dr. Petrie received a BA in Biology from Lawrence University and her Ph.D. in Pharmacology from Vanderbilt University (VU). In 2005, she helped launch the Biomedical Reseach Education and Training Office (BRET) at VU and is currently the assistant dean. Some of her responsibilities are providing career and professional development resources for the postdoctoral fellows and graduate students in the biomedical sciences, hosting career development programs, and meeting individually with postdocs and students for confidential career advising appointments.
Dr. Petrie is Co-PI of Vanderbilt's NIH BEST award, which supported the creation of the ASPIRE Program to integrate career and professional development into the Ph.D. and postdoctoral training paradigm at VU. Through ASPIRE, VU created career planning resources for first-year graduate students, a series of modules and workshops to broaden training experiences, a nationally-available video interview series highlighting alumni career paths, an internship and employer site visit program, and a professional development series for postdoctoral fellows. Additionally, the biomedical career development team at VU received a Burroughs Wellcome Fund Career Guidance for Trainees award in 2015 and 2018, to develop training modules for Ph.D.s in business and entrepreneurship (2015) and data science (2018).
At the national level, Kim is currently serving as Secretary of the Graduate Career Consortium, an organization comprised of nearly 400 members who support the career and professional development of graduate and postdoctoral scholars at research universities and institutes in the U.S. and Canada. She has been a member of GCC since 2006 and has served on numerous committees as the GCC incorporated and formalized its 30+ year history.